Space Coast Regional Airport (TIX)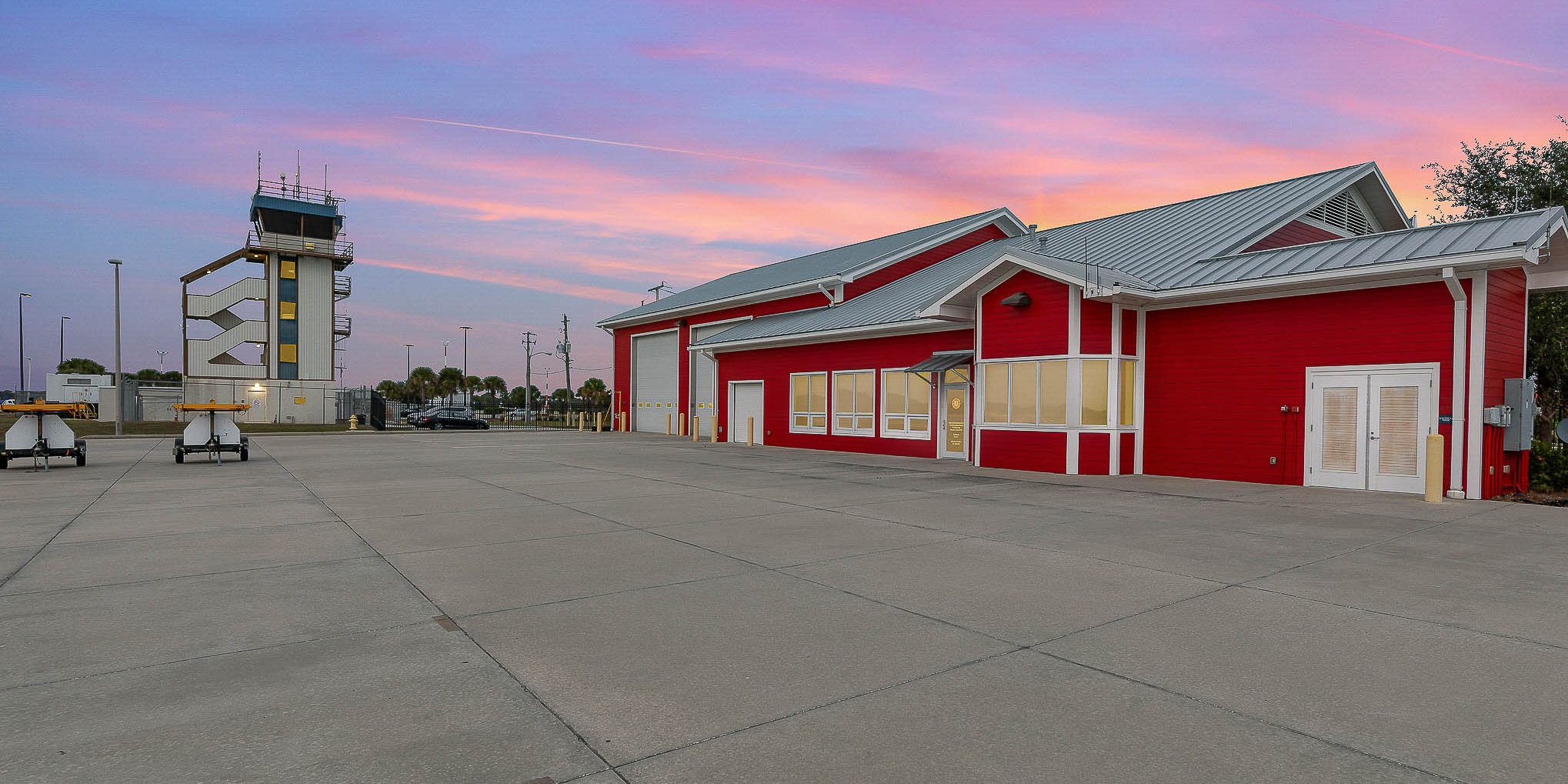 Space Coast Regional Airport (TIX) is the closest airport to Kennedy Space Center. TIX provides general aviation, commercial and corporate air travel, helicopter flight training, turbo-engine maintenance and repair, aircraft sales, and offers two full service FBOs.  Easy Access to I-95, The Beachline (528) and US 1. Contact us today.
FREQUENCIES
AWOS – 120.625
Tower – 118.90
Ground – 121.85
RUNWAYS
9-27 (5001′ x 100′)
18-36 (7320′ x 150′ Grooved)
FBOs / FUEL / TIE-DOWN INFORMATION
US Aviation Jet Center: 321.567.6000 | Chevron 100LL & Jet A
Space Coast Executive Jet Center: 321.267.8355 | Shell 100LL & Jet A
>Space Coast Regional Airport Tenants
>Space Coast Regional Airport Hangar Waitlist
The hangar waitlist is updated for each airport on a monthly basis. For information regarding how to reserve your position on the waitlist, please visit the Hangar Application and Information page, and be sure to review the Hangar Waiting List POLICY prior to completing your waitlist application.
TIX waitlist as of September 2023
> TIX Diagram
Space Coast Regional Airport (TIX) Airport Diagram
> TIX Minimum Standards
> Properties for Lease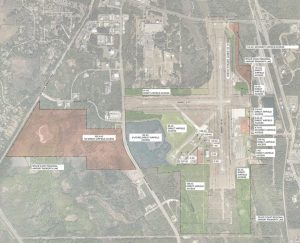 > TIX History
A History of Space Coast Regional Airport
In 1943, the U.S. Government constructed the Titusville-Cocoa Airport on land jointly owned by both cities. The airfield included two 5,000 ft x 150 ft runways with an associated taxiway system. The U.S. Government developed the airport and its facilities to serve as a supplementary airfield to the Sanford Naval Air Station during World War II. The airport was built by the Civil Aeronautics Administration under the "Development of Landing Areas for National Defense" Program to help relieve other area military bases of training exercises required because of World War II. The government retained control of the airport throughout the duration of the war.
After the war, the U.S. Navy transferred the airport property and associated improvements to the War Assets Administration, which deeded the airport back to the Cities of Titusville and Cocoa by a Surrender of Lease and Quit Claim Deed dated April 18, 1947.
An airport authority was established by the Cities of Titusville and Cocoa to own, operate, improve, and maintain the airport.
The property was transferred to the authority by Quit Claim Deeds from the City of Titusville on March 14, 1961 and from the City of Cocoa on April 11, 1961.
The National Aeronautics and Space Administration began development of the Missile Launch Complex on Merritt Island. The advantageous location of the airport allowed it to play an increasingly important role in the transportation of NASA personnel and equipment.